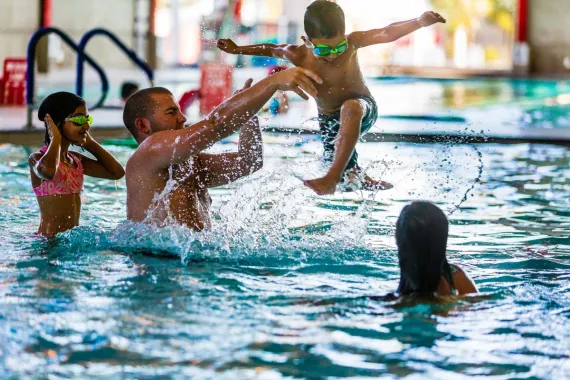 Receive up to $1,000 in grant funding for aquatics training courses. 
The City of Chilliwack and YMCA know the importance of aquatic programming for our community. Water safety, swim lessons, club sports, rehabilitation, exercise, relaxation and fun with family and friends are all part of a memorable day at the pool. 
Delivering these important programs and experiences to the community takes a dedicated group of professionals working together to create and provide safe aquatic spaces. 
The YMCA operates 4 pools in Chilliwack and we are looking to increase the number of aquatic professionals, specifically lifeguards and swimming instructors, to oversee our pools. 
Together the City and YMCA have created a grant opportunity to train and develop this next group of aquatics professionals for Chilliwack. A maximum of $1,000 in grant funding is available to each successful applicant.
The current application process is closed. Please check back for future dates! 
Have questions?
Contact aquaticsgrants@bc.ymca.ca

Application Process and Details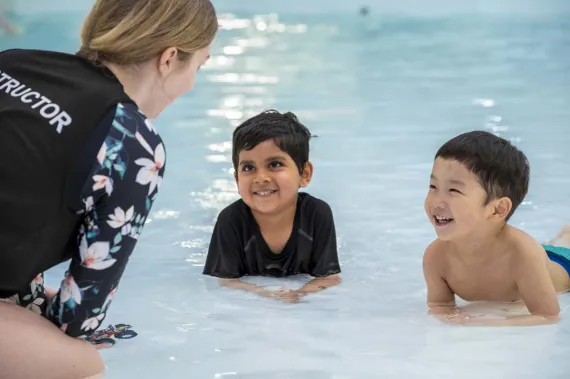 | Course | You Pay | You get refunded* | Course length |
| --- | --- | --- | --- |
| Bronze Medallion | $250 | $175 | 20 hours |
| Bronze Cross | $245 | $175 | 20 hours |
| Bronze Medallion & Bronze Cross Combo | $495 | $350 | 40 hours |
| Standard First Aid | $175 | $150 | 14-16 hours |
| National Lifeguard | $515 | $395 | 44 hours |
| Water Safety Instructor (YSI) | $299 | $250 | 46-55** hours |
| Lifesaving Instructor (LSI) | $299 | $250 | 28 hours |
*Must provide proof of living in the city of Chilliwack or being a student in Chilliwack.
**YSI Course is blended online and in person: