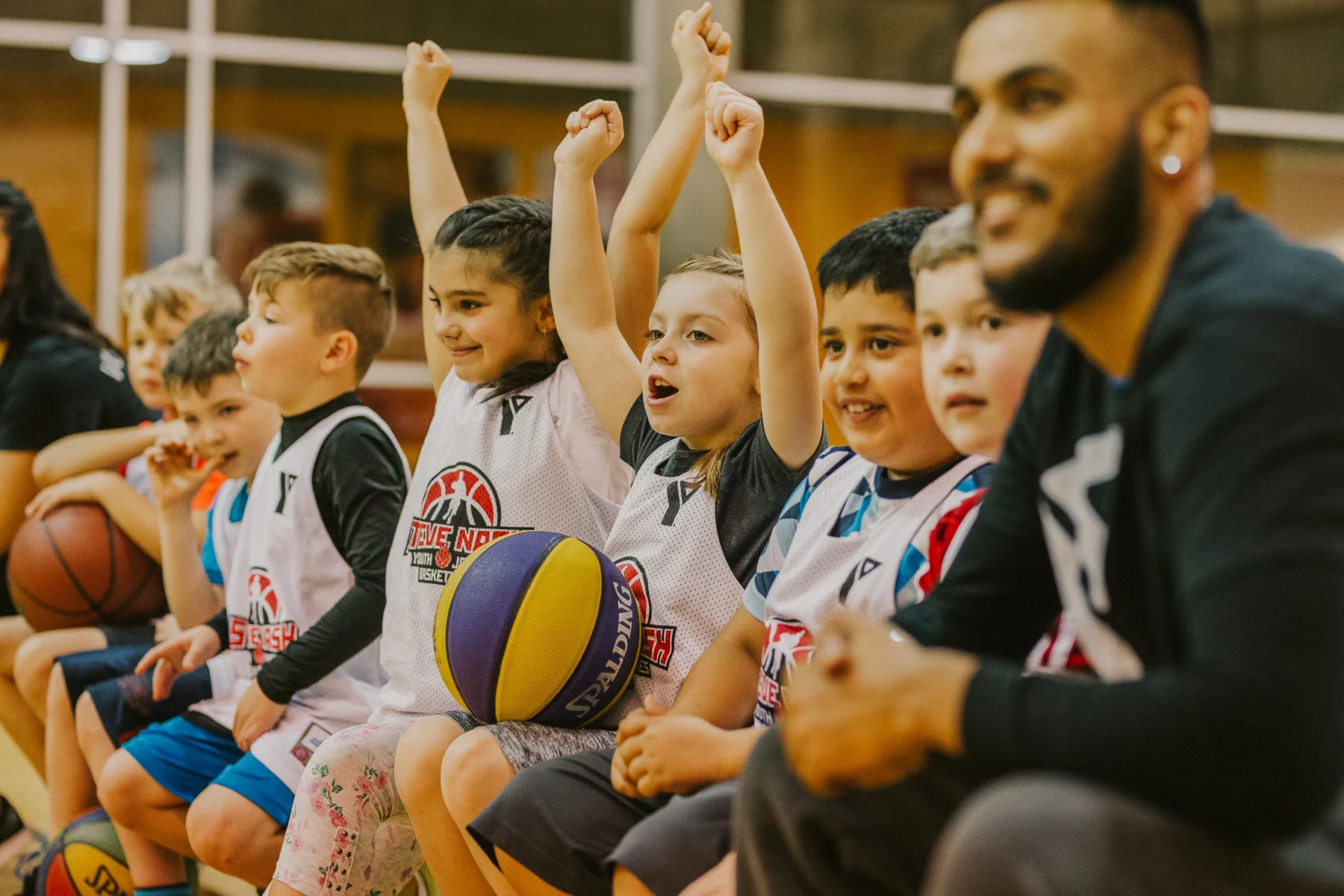 Jr. YMCA Basketball 

This entry-level program introduces children in Kindergarten and Grade 1 to the sport of basketball in a fun, active and healthy learning environment. The Jr. YMCA Basketball program offers 10 sessions of FUNdamental basketball skills development through modified games with an emphasis on fun! The program strives to teach children the values of participating in sport for life. 
Weekly sessions are 45 minutes in duration and follow a specific curriculum focusing on the continual development of the fundamental basketball skills. All participants are provided with an age-appropriate basketball and jersey to keep! 
Fall 2023 registration opens June 18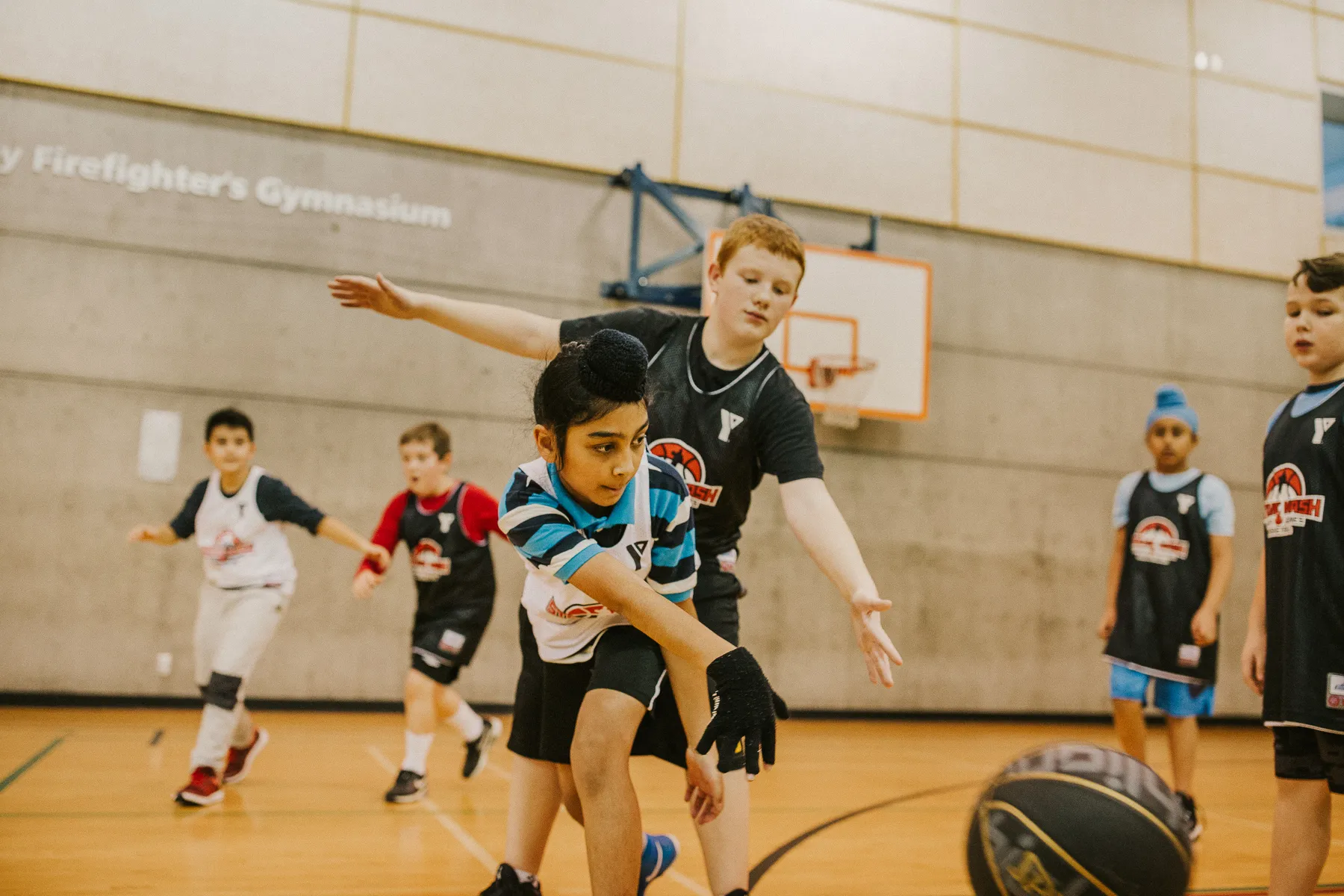 YMCA Youth Basketball League 

Come shoot some hoops with us! Our volunteer-driven league teaches kids the game of basketball with an emphasis on fun and teamwork. Our league offers boys and girls in Grades 2-9 the chance to enjoy playing basketball in a recreational setting where no scores or standings are kept. Team practices take place on Tuesday or Wednesday evenings, with games played Friday evenings, throughout the season.
Please note that space is limited and teams will be based on a first-come, first-served basis. The YMCA Youth Basketball League will not be accepting any coaches/team requests. 
 
Fall/Winter 2023-24 registration opens June 18
 Click below to view a listing of upcoming locations, dates and league fees for each age group.
Sports Leagues Fall/Winter 2023-24 Schedule
Fall/Winter 2023-24 Season registration opens June 18!
Volunteer with us!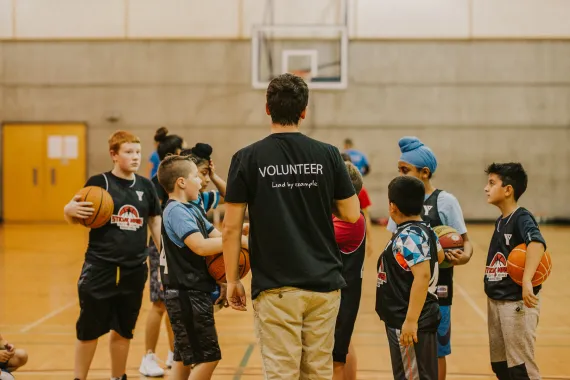 We are currently looking for more caring and enthusiastic individuals to join our growing team of volunteer coaches and referees! 
YMCA Youth Basketball League practices take place either on Tuesday or Wednesday nights with games on Friday nights, while the Jr. YMCA Basketball program takes place on Thursday nights. Each session is an hour in length and takes place within the Surrey/Delta community.
All volunteers must be age 15 years or older and provide a Police Information Check. 
 
If you or someone you know is interested in volunteering as a coach with our YMCA Sports Leagues basketball programs, just connect with our team at sportsleagues@bc.ymca.ca.