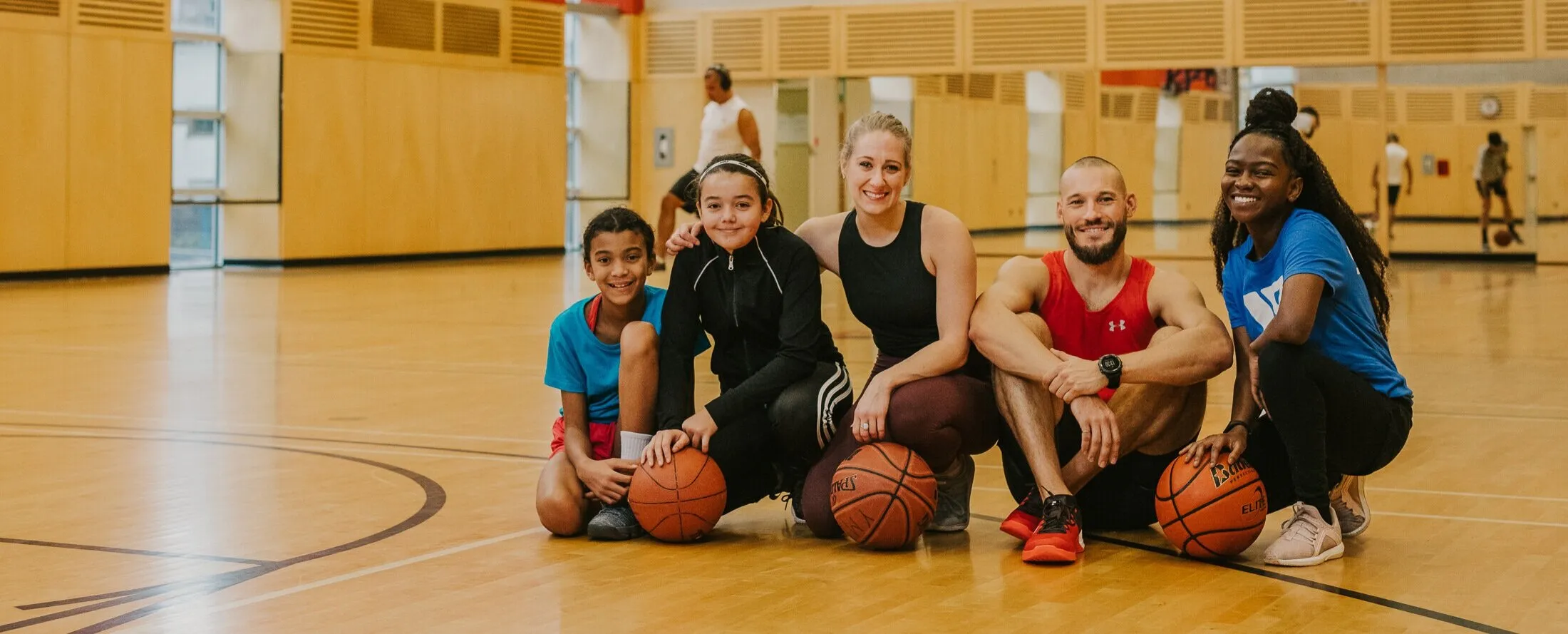 YMCA BC is the result of the unification of YMCA of Northern BC, YMCA-YWCA of Kamloops and YMCA of Greater Vancouver.  Families, children, and seniors in communities from Lower Mainland and Fraser Valley to Prince George and Vanderhoof and Kamloops, British Columbia, all have the opportunity to belong, grow, thrive and lead through YMCA BC.  
We are part of an international and national movement that has brought lasting social change for over 136 years; we've cared for children, shaped leaders for tomorrow and helped generations of people come together to find support, get healthier and make friends for life. Together we create vibrant and healthy communities with a shared sense of social responsibility, where children and families can thrive and experience better health in spirit, mind and body.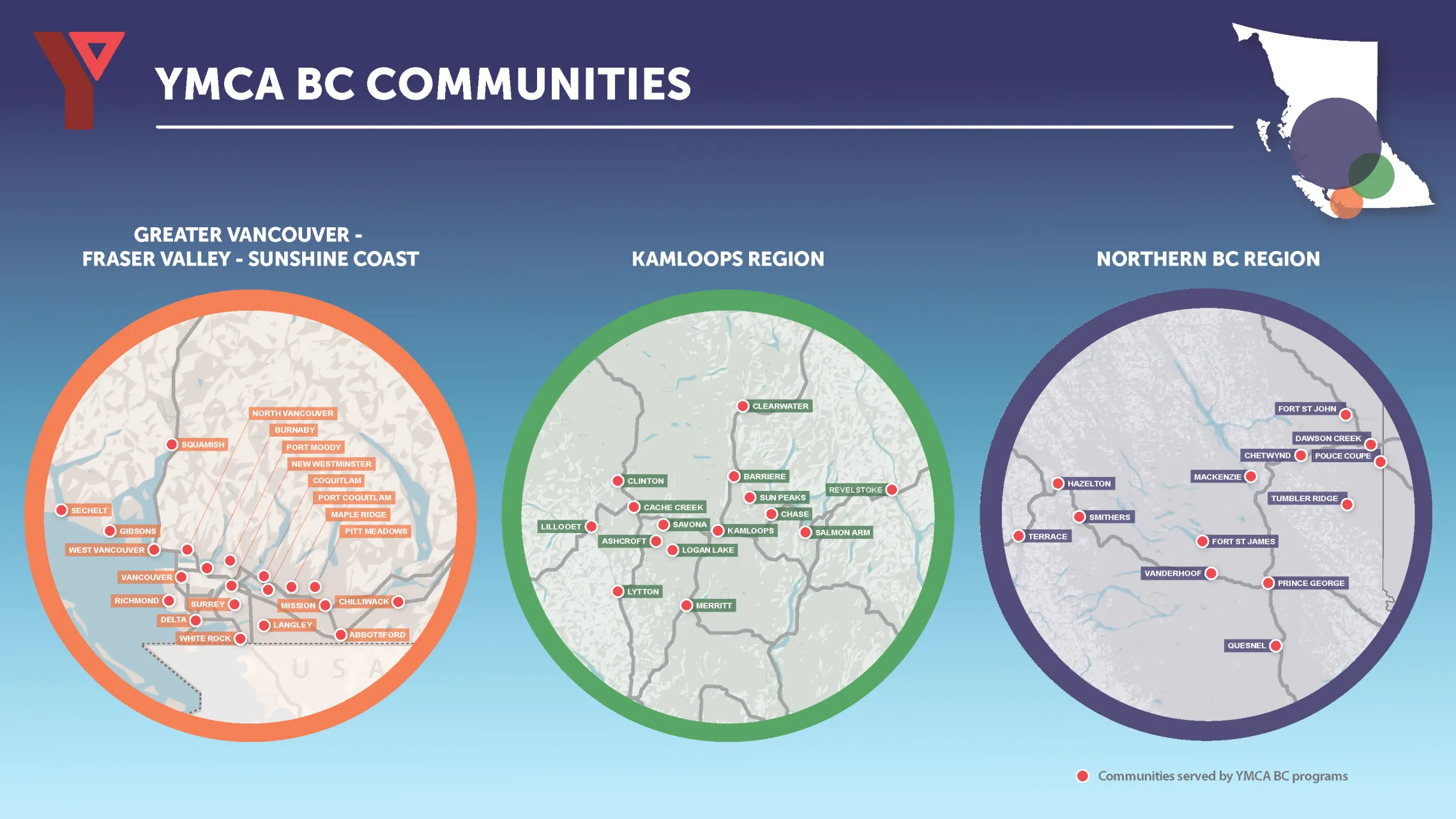 As one association with one mission to strengthen our impact for communities across British Columbia, YMCA BC combines the collective strength of each association and collectively we're able to achieve more with more, together. 
Contact Us:
YMCA BC
10 - 620 Royal Avenue
New Westminster, BC.  V3M 1J2
Phone: 604.939.YMCA (9622)
E-mail: information.request@bc.ymca.ca
Instagram: @greatervanymca
Facebook: www.facebook.com/YMCAofGreaterVancouver
Twitter: @greatervanymca

Leadership

Heidi Worthington, President & CEO
Amanda Alexander, Vice President - Northern BC
Nancy Farries, Vice President - Canada West Regional Development Centre
Roy Funk, Vice President - YMCA Properties
Roberta Haas, Chief Human Resources Officer
Darlene Hepburn, Vice President - Fund Development
Colin Reid, Vice President - Greater Kamloops
Marvin Rogers, Vice President - Asset Development
Craig Sheather, Chief Operating Officer
Signi Solmundson, Vice President - Marketing and Communications 
Joel Kallner, Chief Financial Officer
YMCA BC Board of Directors
Greg D'Avignon (Chair) 
Catherine Pennington (Vice Chair) 
Mary Anne Davidson (Past Chair) 
Jeanine Ball 
Karl de Bruijn 
Bob Chan-Kent  
David Gaskin 
Keivan Hirji 
Gavin Hume, K.C.
James Mandigo 
Melinda McKie
Jeanette McPhee 
Lynn Pelletier 
Andre Powell 
Sagar Saxena
Megan Stowe 
YMCA BC Foundation Board of Directors
Melinda McKie (Chair) 
Angela Spanjers (Vice Chair)
Katerina Anastasiadis 
Rikki Beaudet 
Joanne Bonderud 
Virginia Bird 
Gavin Hume, K.C. 
Ameet Johal 
Dallas Leung
Hugh Matthews 
Stephanie Nesbitt 
Farzin Remtulla  
YMCA BC Properties Foundation Board of Directors
Brian Hurl (Chair) 
Bob Chan Kent (Vice Chair) 
Gavin Hume, K.C. 
Dallas Leung 
Bruce McQuaid 
Keith Purchase 
Rod Quiring 
Marty Reynolds 
Finlay Sinclair