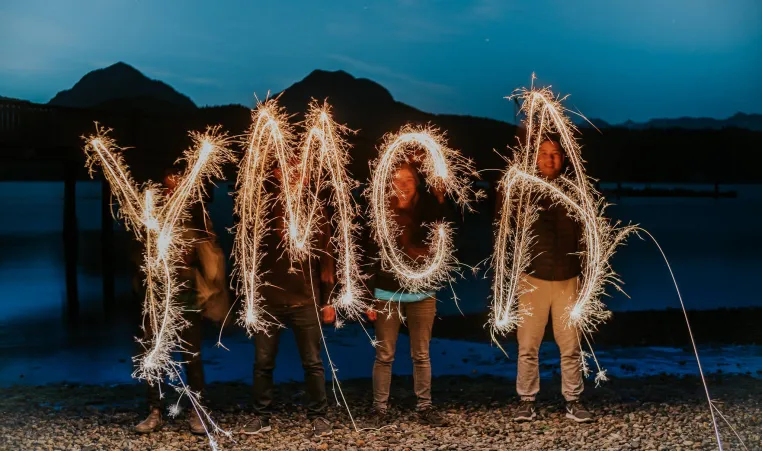 Have you ever considered working at the YMCA? If not, here's some food for thought on what a YMCA career might mean for you and your professional future. 
 
Community Impact
The YMCA's mission of strengthening the foundation of community and helping people reach their potential, is integrated into every one of our programs and services. It you're searching for a role that positively impacts children, families, adults of all ages and abilities, working at the Y could be the one opportunity you've been waiting for.
Professional Development Opportunities
Not only does working at the YMCA benefit the people and communities it serves, our staff members have the opportunity to learn and grow. Ensuring employees' learning goals are supported is a priority for the Y. The Y supports the growth of its staff in a number of ways, including professional development workshops and mentoring—helping them succeed in their respective positions and take on even greater roles down the line. 
Wide Range of Jobs to Choose From
Whatever your interest or skill set, there's a great chance that the YMCA has an opportunity that's a fit for you. From Aquatics to Child Care to YMCA Camp Elphinstone to Youth Engagement, our wide range of programs are always looking to add passionate and enthusiastic individuals to their staff teams. 
 

The Y Invests in its Employees
All employees receive a free YMCA membership when they join the team, as providing our staff with the opportunity to stay active and live healthier lives, is always a priority. 
Furthermore, full-time, permanent employees are eligible for the following benefits:
Extended Health and Dental
Disability and Life Insurance
Prescription Drug Plan
Employee Assistance Plan
Retirement Plan
Flexible Work Schedule
Subsidized Child Care
Generous Vacation Time
Get to Know the Y Better