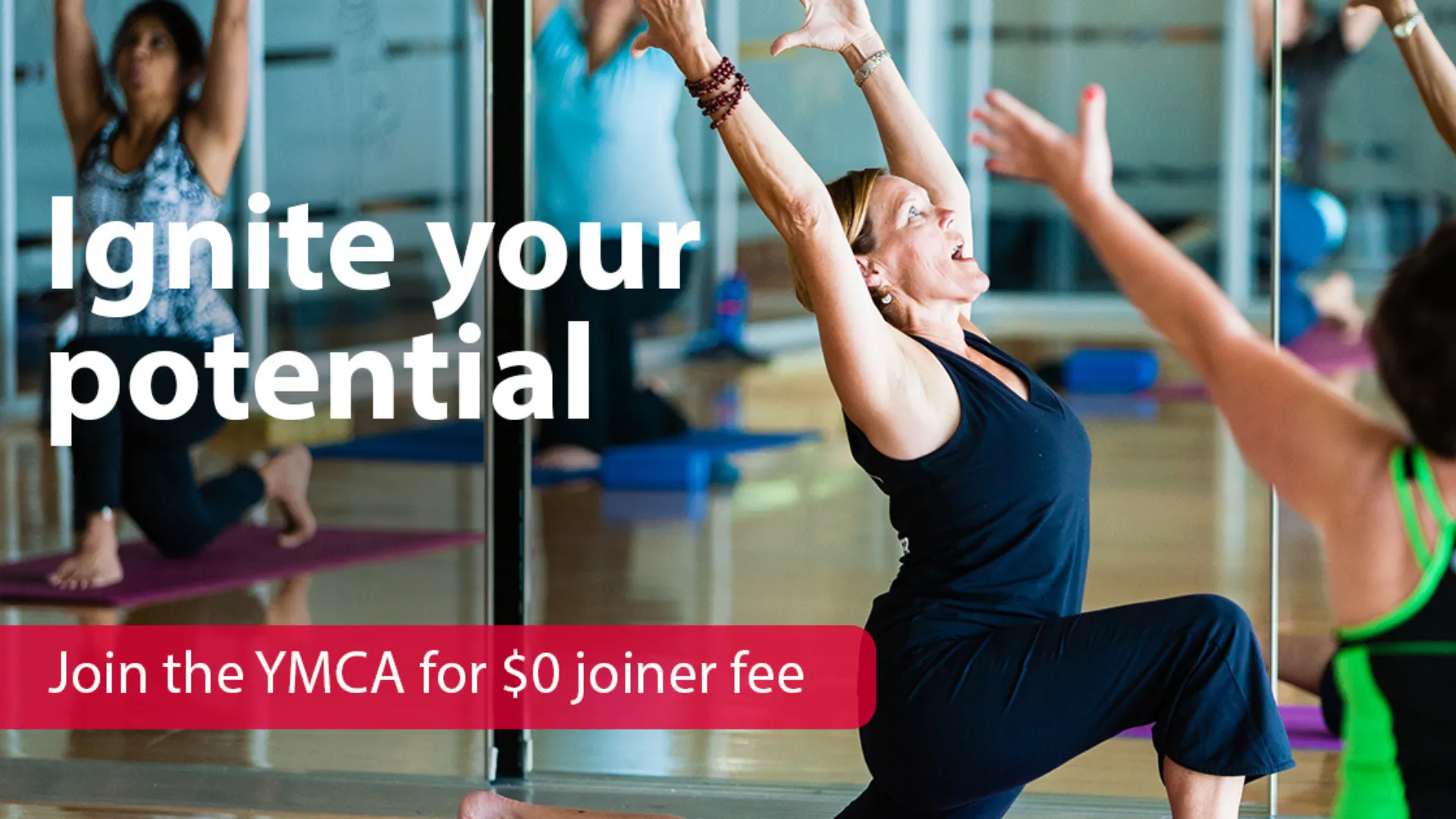 Join the YMCA and Pay No Joiner Fee!  
This September, ignite your potential at the YMCA. 
Joining the YMCA is more than joining a gym. Our community supports each other so we can all shine brighter, together.   
 
Get unlimited access to group fitness classes, state of the art conditioning centres, swimming pools, children's programs, sports and recreation, and more. There are endless opportunities that will inspire you to get started and keep going. 
Or visit one of our five health, fitness and aquatic centres for a tour. 
• No locked-in contract

• Access to five locations across the Lower Mainland

• A free fitness consultation to get you started and expert staff to help you achieve your fitness goals

• Drop-in group fitness classes are included

• Includes continuous swim lessons for all ages (some fees may apply)

• Programs for children, teens and adults at convenient times

• 10 guest passes per year for family and friends

• Place your membership on hold for up to 16 weeks a year

• Open 364 days a year; hours vary by location but centres open early and close late

• Plus Memberships are available at the Robert Lee, Bettie Allard and Tong Louie Family YMCAs. Memberships include an enhanced changeroom with extras like personal care products and towel service

• Access to YMCA membership centres across Canada
Learn More About a YMCA Membership
Do you have questions? Ask away below!