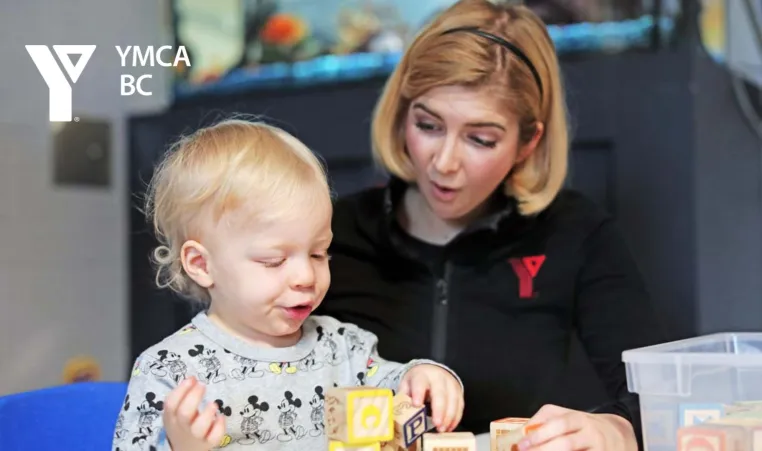 Feb. 28, 2023 (Vancouver, B.C.), YMCA BC is pleased to see further investments by the Province of BC to make life more affordable for British Columbians. As a charitable, community organization, we see first-hand the impact of the pandemic and global inflation on individuals and families.
The YMCA has been advocating for pandemic relief supports for the larger charities that were ineligible to apply for the non-profit relief funding announced in the 2022 budget. As a large community-based charity, the YMCA is still recovering from the impact of the pandemic at a time when communities need our programs and services more than ever. Community connections, belonging, and wellness are all crucial to our province's recovery. We are hopeful that as we look into the various funding commitments, we will see support provided to BC's large 'anchor' charities so we can continue building strong and resilient communities during this time of uncertainty.
"YMCA memberships at our centres of community are at about 60% of pre-COVID capacity, and the return of populations with added barriers has been slower, including families with low income," explained Heidi Worthington, President and CEO, YMCA BC. "This is particularly concerning in the face of global inflation, food insecurity, and unaffordable housing. The YMCA plays a vital role in supporting communities across the province – we need to continue to be there for British Columbians, as we have for over 136 years." 
While there was not the same focus on child care in this budget speech as there has been in the past few years, we are happy to see that funding for child care continues to increase, showing a continued commitment to building affordable, quality care in BC. We were hoping to hear more about the single most important barrier to increasing access to child care, which is the ongoing workforce shortage of Early Childhood Educators. We appreciate that the government has taken several steps to address this shortage. It is crucial that we see further investments in this area and that innovative approaches continue to be developed, much like we are seeing in addressing the health care workforce shortage. We will also be looking for additional funding for affordable school age care, as promised in the Throne Speech, and the inclusion of school-age child care staff in wage enhancements.
The YMCA acknowledges the importance of $1 billion in new spending for mental health and addictions. In addition to treatment services and recovery programs, which we know are in high demand, we hope to also see further spending in prevention and early intervention, particularly for youth.
"We know mental health challenges for young people, including loneliness and isolation, have become more evident during the COVID-19 pandemic" said  Worthington. "Now is the time to put dedicated funding into mental wellness so we can keep people healthy and reduce the strain on the health care system."
YMCA BC will continue to analyze the budget, assess implications, and work with government on solutions to the big challenges we face in this province in the months and years to come.
YMCA BC, YMCA of Southern Interior BC, and the YMCA-YWCA of Vancouver Island are all dedicated to helping people of all backgrounds, ages and abilities live happier, healthier lives. We provide vital community programs and services that advance the health and well-being of all people, with a special focus on children, youth, and families. Our programs make a positive impact on some of BC's most pressing social issues.  
-30-
MEDIA CONTACT
Brenda Kent
YMCA BC
Brenda.Kent@bc.ymca.ca
604.318.2310