Get help to turn your idea into a successful business. 
The YMCA's Self Employment Program (SEP) is a fully online program that takes participants from business concept, all the way to running day-to-day business operations. Our highly skilled team of experts will provide blended support through 1:1 coaching, email, and the use of a Learning Management System. Our Teams will coach participants to translate business concepts into viable business launches and each participant will create and deliver a comprehensive business plan at course completion.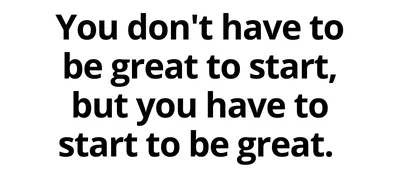 Program Features:
1:1 support from a professional Business Advisor to work with you along the way

Learn skill sets such as: Business Operations, Cash Flow, Forecasting, Accounting Principles, Marketing, Social Media, Networking, How to develop and present a Business Plan

Live virtual training with industry experts

Our web-based training provides participants in rural or urban communities with new opportunities in building their business

You will gain the confidence and skillsets to move your self-employment concept forward
Check your eligibility and register today! 
Get help starting your business.

Join one of our online information sessions to learn more!
WHO IS ELIGIBLE FOR THIS PROGRAM?

Ages: 18+

Those eligible to work in Canada. You are a Canadian citizen, permanent resident or confirmed refugee

Those who are unemployed or under-employed, working fewer than 20 hours per week

Those with an active EI, reachback or disability designation

Residents of the Lower Mainland, Sechelt area or Squamish

Not sure if you qualify? Take the eligibility survey HERE
WHAT SHOULD PARTICIPANTS EXPECT?

Cost: Free

Length: 48-week program

10 weeks of Business Plan development

38 weeks of Launch & Implementation Support

Participants receive: 

One-on-one and group business coaching 

Weekly living allowance

Learn more about the program's Learning Management System and get a week-by-week overview of the program HERE (click on the coffee cup to learn more)
WHEN AND WHERE IS THE PROGRAM OFFERED?

Program Type: Online

Next program intake: February 12, 2024
SUCCESS STORIES
cindy.quinones@bc.ymca.ca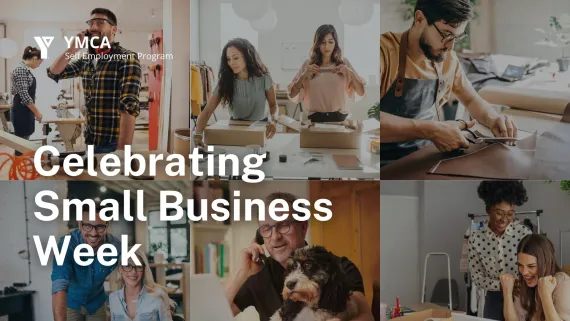 Strengthening Communities Through Small Business Support
The YMCA of Greater Vancouver offers support and solutions for more members of our community to become small-business owners. 
For more details, please view our recent media release by clicking here.
HEAR FROM THE EXPERTS!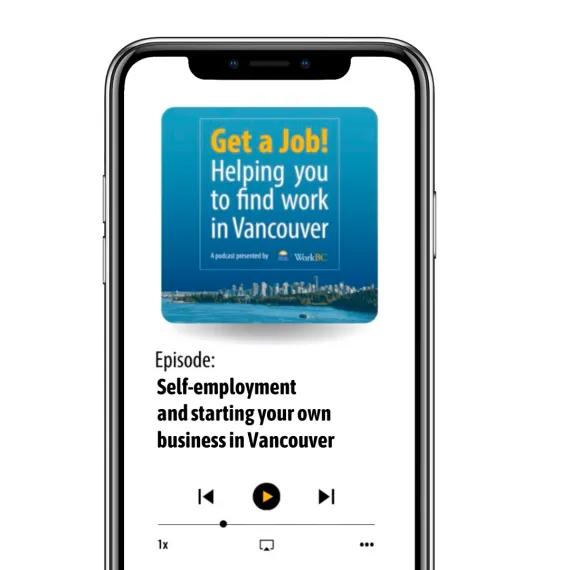 Many people dream about being their own boss, opening up their own business and being self-employed. A recent survey found that 30 per cent of "traditionally employed" Canadians expect to transition to self-employment in the next two years. But where do you start?
There's so much to know about starting your own business and making it successful. What many people don't know is that if you are unemployed or under-employed, there are various programs and resources you can access in BC. Self-employment support is among them. 
In this episode, Vancouver Work BC chats with Lynne Brisdon (Manager, Self Employment Program at YMCA of Greater Vancouver), Mike Plumb (Owner at Dusk N Dawn Adventure Co and WorkBC Centre alumni) and Andrea Welling (Regional Director BC at Futurpreneur Canada) about self employment and entrepreneurship in Vancouver, and where you can go to get help getting your business off the ground.
Our Funding Partners
Thank you to our partners helping to make the YMCA of Greater Vancouver's Employment Services programs possible!