This program offers immigrants and other newcomer to Canada the opportunity to obtain the knowledge and skills to become a small business owner.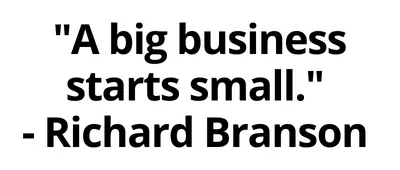 Program Features:
Course taught by professional business advisor

1-on-1 coaching sessions with business advisor

Guest speakers

Digital Skills and English support classes 

Learn how to open a small business in 10 weeks
WHO IS ELIGIBLE FOR THIS PROGRAM?

Ages: 19+

Open to those eligible to work in Canada. You are a Permanent Resident, conventional Refugee or in Canada under CUAET measures

Open to those who are unemployed or under-employed, working fewer than 20 hours per week

Must have been living in Canada fewer than five years
WHAT SHOULD PARTICIPANTS EXPECT?

Cost: Free

Length: 10-week program

Participants receive: 

Business-plan development, guidance on the process to launch their business and to learn Canadian business practices. Participants will gain confidence, knowledge and the ability to become an entrepreneur in Canada. 

One-on-one coaching, digital literacy and ESL support
WHEN AND WHERE IS THE PROGRAM OFFERED?

Program Type: In person at Robert Lee YMCA, Downtown Vancouver


 

Hours: Typically 9:30 a.m. to 12:30 p.m., Monday to Friday


 

Next program begins on September 11, 2023
YGV-SEForNewcomers@bc.ymca.ca
Our Funding Partners
Thank you to our partners helping to make the YMCA of Greater Vancouver's Employment Services programs possible!