Know a Teen Who Needs Support?
For those who are ages 13 to 18 and struggling with mild-to-moderate anxiety or stress, the YMCA's Y Mind Teen program can help. It is a free seven-week mental wellness program delivered across Canada by YMCAs and our community partners. 
Want to learn more or register? Fill out the form below and someone from our team will get back to you soon. Those outside the Greater Vancouver region are welcome to submit the form as well. Our team will connect you with a Y Mind program closest to you.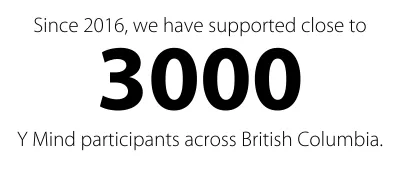 Program Details:
Free, seven-week program for those experiencing mild-to-moderate anxiety or stress.

Learn proven coping skills and meet peers who are experiencing similar thoughts and feelings.

Each session is 1.5 hours long and is offered one evening a week, for seven weeks.

Must be available to attend all seven sessions.

Attendance at one information session at a YMCA near you is required to sign up.

Participants receive a free YMCA membership for up to 14 weeks.
WHO

Ages 13 to 18

Experiencing stress or mild-to-moderate anxiety

Residing in B.C.
WHEN

Our upcoming Y Mind Teen programs will be offered in fall 2023.

Length: seven-week program

Time commitment: 1

.5 hours one evening a week for seven weeks
WHERE

Our fall 2023 cohorts will be offered in-person in downtown Vancouver, Surrey, and Coquitlam.

Virtual programs via Zoom and in-person programs in other communities are available periodically.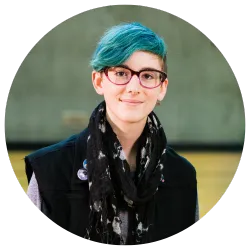 PARTICIPANT TESTIMONIAL
"To all teens feeling unsure or nervous of joining Y Mind, it's SO well worth the beginning awkwardness and fear, for a long-term set of tools and friendships along the way! This group had a major impact on my anxiety."
- Past Y Mind Teen Participant
The Y Mind program is also for ages 18+. 
Learn About YMCA Mental Wellness Programs
Did you know that Y Mind is now available in 24 YMCA associations across Canada? To generate awareness of the expansion of the program, YMCA Canada has partnered with Walk off the Earth to re-record the iconic Y.M.C.A. anthem--now reimagined for today's need of community and open dialogue on mental health. Watch the video below!