It really does take a village to raise a child! Our Child Care Resource and Referral (CCRR) program helps parents and child care providers alike get the support needed to help raise healthy and happy children.
We are pleased to offer various types of support for families searching for child care including:
Child care referrals based on your family's individual needs from our database of licensed family or group child care, or registered licence not required (RLNR) family child care providers.
Information and assistance regarding the provincial Affordable Child Care Benefit Program
Tips on how to choose and evaluate child care programs
An informative and fun newsletter that includes our program updates, child care news, resource highlights from our early learning library, articles of interest, family resources, and community events. 
Information about local community resources and programs, such as family drop-ins, public health nurses, early intervention programs and much more
For most families, preschool is not a replacement for child care. Typically, a child will attend preschool for about two and half to four hours per day. For information about different preschool options, see our Preschool Information Sheet.

CCRR programs serve over 170 communities in BC, and YMCA BC is pleased to support families looking for care in the communities of Burnaby, New Westminster, Coquitlam, Port Coquitlam, Anmore, and Belcarra. For support finding child care in other communities, please visit the Provincial CCRR website and contact your local CCRR.
Choosing a Child Care Provider
Wondering what to ask potential providers? Have a peek at our Guide to Choosing a Child Care Provider for a wealth of information including child care types/options, sample questions to ask when interviewing care providers and useful tips to help monitor your child care arrangement.
Need help finding child care? We can help!
Complete the Find a Child Care Provider Form and our CCRR staff team will send you a list of child care providers tailored to your family's needs.
Find a Child Care Provider Form
To help guide you in your search for child care, you can also click on any of the community links below to search for child care providers in your area. You can filter your search by age group served, out-of-school care service, or extended hours.
---
Help with Affordable Child Care Benefit
Your family may qualify for financial assistance with child care fees. Visit the Affordable Child Care Benefit page on the Ministry of Children and Family Development's website or contact 1-888-338-6622 to learn if you qualify. We can assist you with your application process. 
Stop by for a visit anytime we're open!
---
Statement of Parental Responsibility – Child Care Resource and Referral Program
The Child Care Resource and Referral Program is a support and referral service for families and child care providers. The names of the child care providers are provided to families by request and are in no way a recommendation of the service provided by the particular care provider. The parent/guardian(s) has the responsibility for ensuring that the child care arrangement ultimately chosen is suitable for the family's needs. 
Terms of Use
Use of the services of the Child Care Resource and Referral Program is voluntary. If a family chooses to use any of the services, the family expressly agrees:
To assume any and all risks involved in the selection of the child care arrangement
That the Child Care Resource and Referral Program staff and the Board of Directors are not responsible for the choice of child care; and
That staff and the Board of Directors of the Child Care Resource and Referral Program are excluded from any and all liability for negligence arising in connection with the referral services provided, and/or the actions of any child care provider selected by the parent.
Burnaby, New Westminster and Tri-Cities Drop-In Programs
 Funding for the YMCA Child Care Resource & Referral is provided by the Province of British Columbia.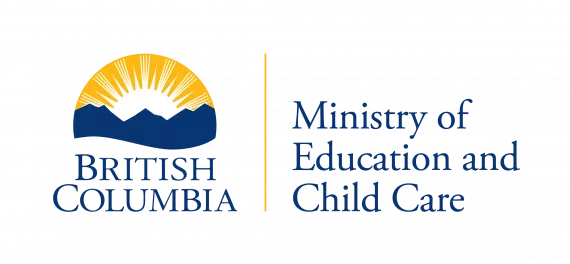 The YMCA CCRR acknowledges the support of the City of Burnaby.